Google Technological Support and Sharing
Throughout the years, Express LUCK collaborates closely with strategic partners to provide a better and advanced solution to customers. Recently, we are striving to offer those welcomed apps to be embedded in our smart TV products. We endeavour to improve the quality of life and heightened the enjoyment to the end-users. Jeff Koo, the Technical Account Manager of Android TV, came far away from Google Korea to exchange the technical know-how with our R&D Team at the Nanshan R&D Innovation Center of Shenzhen in late-August.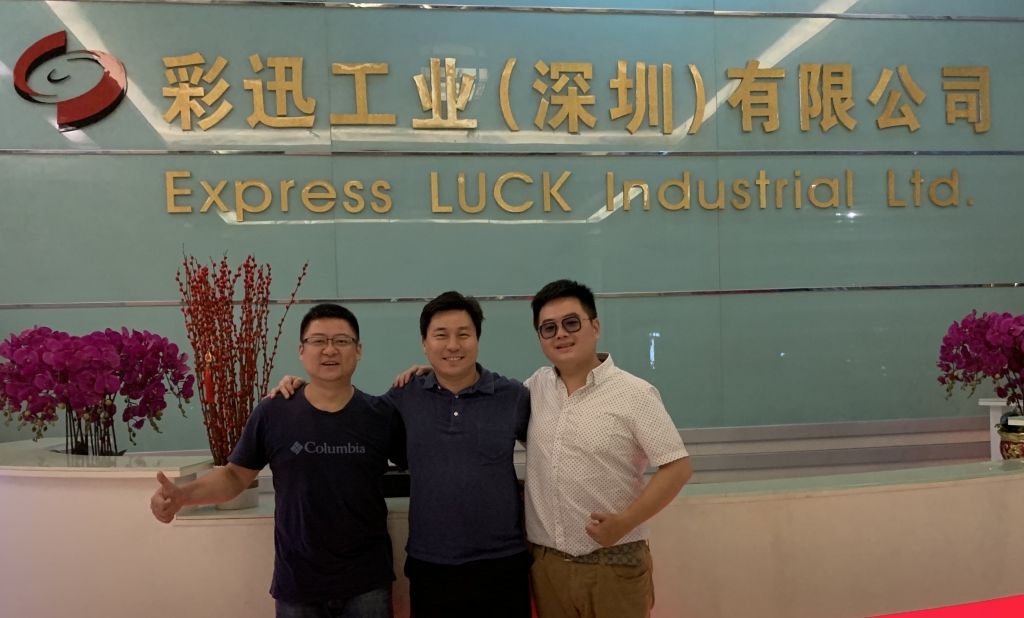 Mr. Peter Pan (left), R&D Center & Product Research Institute Vice President of Express LUCK
Mr. Jeff Koo (middle), Technical Account Manager of Android TV
Mr. Sherman Chan (right), the Business Development Director of Express LUCK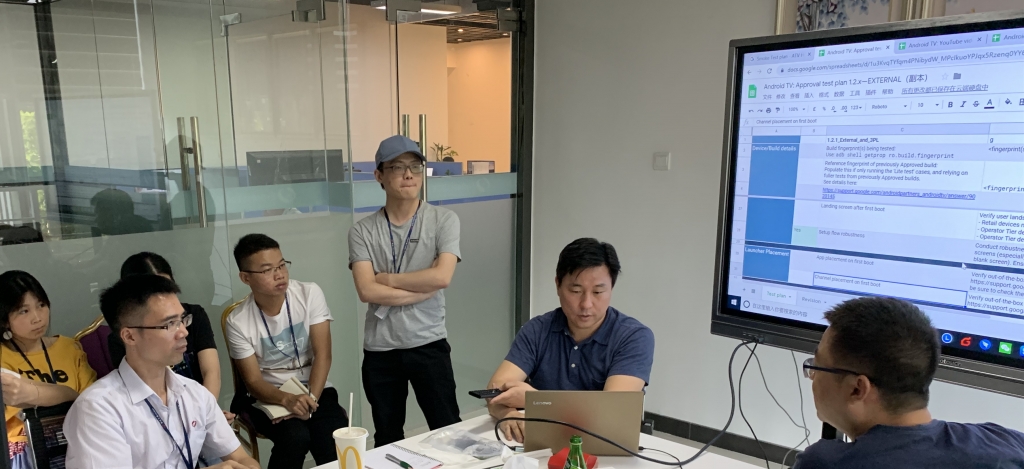 Jeff and R&D engineers having a meeting at Nanshan R&D Innovation Center
During the discussion, Jeff shared the tricks of enhancing Android  TV testing capability and project management with the R&D Team, helping to speed up the progress of embedding the Android P system to smart TV. Express LUCK being one of the few official partners of Google in China, this smoothens the smart TV with Android  TV capabilities and reduce the processing time for end-users opening these embedded apps. Besides, Jeff also demonstrated how the Android P TV Reference Plus program better synchronizes with Express LUCK system, inspiring our in-house R&D Engineers to come up with new features and advancing the back-end support for coming product enhancement.
"Having Google as one of our important partners, implying the maturity of our R&D capability. Jeff brought not only the practical functions of Android TV, but also profound insight to broaden our R&D engineers' mindset. In the future, Express LUCK will cooperate with our strategic partners, striving to bring the best visual and audio enjoyment to customers," says Sherman.
Notes to Editor:
Express LUCK is a high-tech company with rapid expansion. Its main business focuses on smart cloud televisions, LCD TVs and commercial displays. Through Global Manufacturing Support and strategically set-up factories and Sales Offices in different continents in USA, Colombia, Mexico, Egypt and Hungary.  With integration from R&D, design, manufacture and sales; products are now exporting to over 60 countries in the world, including Europe, South America, North America Free Trade Area (NAFTA), Middle East & Africa and other major markets.