We are delighted to announce that the website revamp of Express LUCK is ready. This revamp brings a fresh look to the browsers. The latest interface synchronizes with the globalization and strategic development of the company needs, sharing the latest information and market news related to Express LUCK to the target browsers.
"The new website provides a great platform for customers and strategic partners to understand our latest development, recent focus and milestones. With the user-friendly website structure, visitors can have a quicker and straightforward access to the site. They can easily know our expertise and corporate strengths what is our core value so as to drive for future collaboration.  The Product and Service pages can easily help the browsers find out the features, specification and packing information for the items they are looking for. Moreover, online enquiries will be handled by relevant regions directly to provide explicit and instant local support. Visitors are welcomed to discover more and stay tuned for our updates" said Mr. Sherman Chan, the Business Development Director of Express LUCK.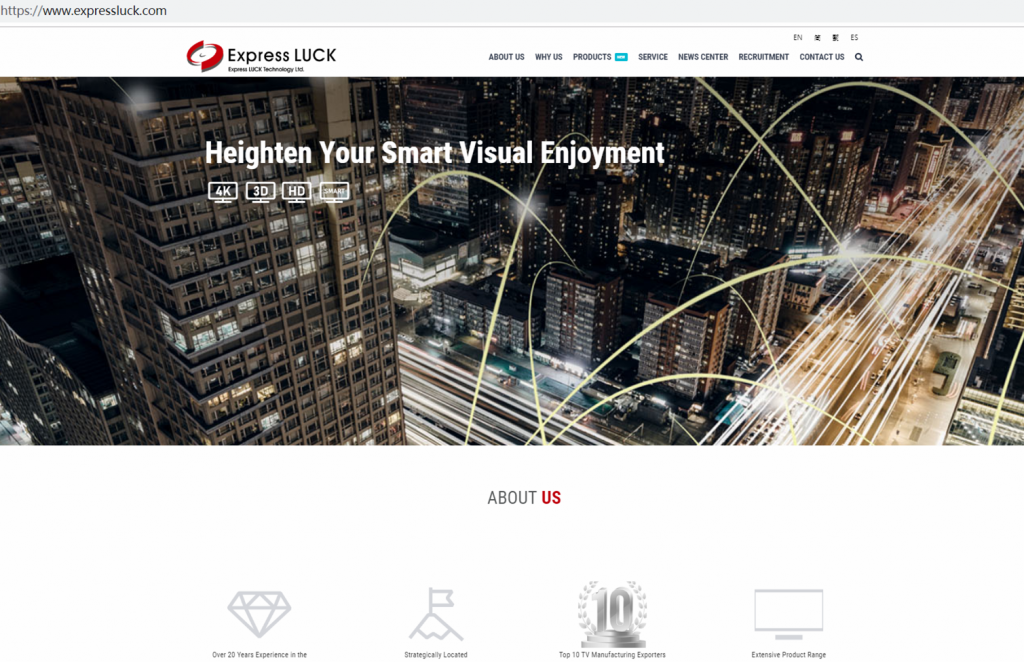 Notes to Editor:
Express LUCK is a high-tech company with rapid expansion. Its main business focuses on smart cloud televisions, LCD TVs and commercial displays. Through Global Manufacturing Support and strategically set-up factories and Sales Offices in different continents in USA, Colombia, Mexico, Egypt and Hungary.  With integration from R&D, design, manufacture and sales; products are now exporting to over 60 countries in the world, including Europe, South America, North America Free Trade Area (NAFTA), Middle East & Africa and other major markets.