Colombia Delegation visited Express LUCK Industrial Park
Starting from 2016 Express LUCK Group established the Latin America operations in Mexico and Colombia respectively to cater for the corporate development.  Market diversification and globalized production hub are the corporate strategies to strive for perpetual growth of Express LUCK Group. It reduces the risk of relying on individual country and benefits for broadening the production capability and competitiveness internationally under the fierce economic condition.
"In recent years, we are aiming at diversifying our global investment at overseas production facilities and sales operations to minimize the risk on concentrated on a prime production base or relies on limited countries / customers. When we are setting-up the factory in Colombia, we have a dedicated team to be stationed locally as this helps to speed up the local sales activities, this allows us to enjoy effective management and cost control.  This's also the most efficient and effective way to magnify the corporate global expansion.  That's why we haven't been affected too much under the recent trade tariff imposing issue. This becomes our powerful drive for recent sales growth.  Colombia is one of the key successful regions and we are expecting some more new investment will be coming," says Mr. Sam Chan, Chairman of Express LUCK Group.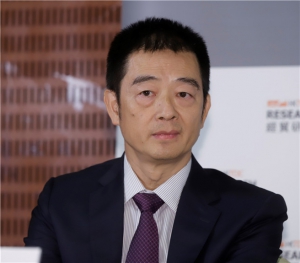 Mr. Sam Chan, Chairman of Express LUCK Group
Colombia is one of the successful investment regions for Express LUCK Group. Express LUCK Group is also one of the most successful China investors in Colombia which the Colombia government is also very cherish this close relationship. During end October, the Colombia Delegation with a group of 15 have visited China to meet those successful investors while Express LUCK Group was one of the selected factories being visited by the delegates.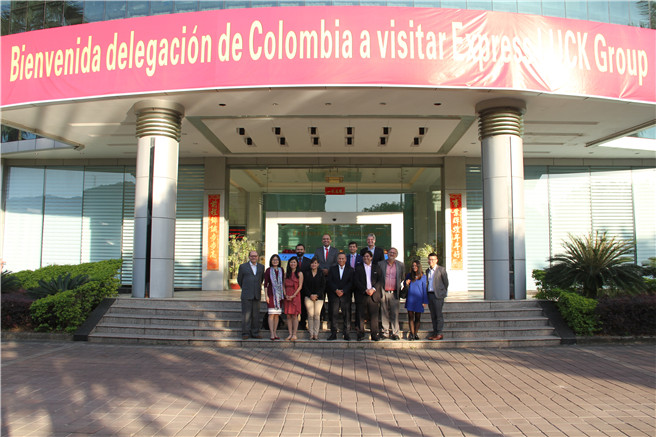 Mr. Sam Chan, Chairman of Express LUCK Group greets the delegates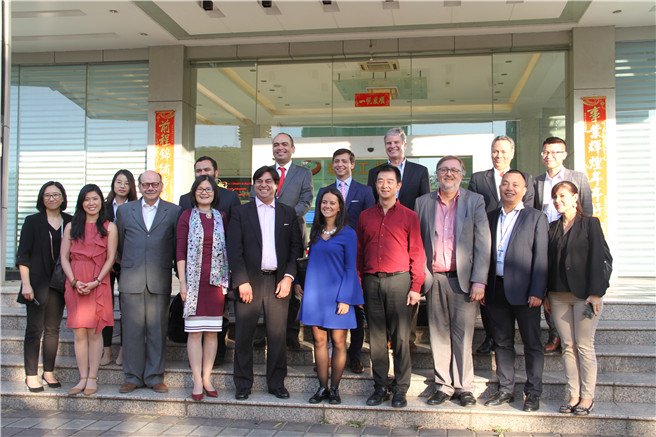 Mr. Sam Chan, Chairman of Express LUCK Group greets the delegates
"We are delighted to meet the Colombia Delegation. Strategically Colombia is important to us not only for the local market but also a geographical asset to nearby countries in Central and Latin America.  We never limit our expansion merely on setting-up facilities, we are interested in all kinds of investment opportunities like business integration or brand acquisitions. To meet the delegates is a very good chance for closer and better communications for future dialogues and exploring different investment opportunities to accelerate the growth in Latin America," says Sherman.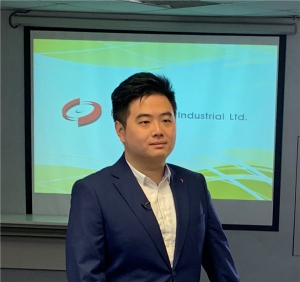 Mr. Sherman Chan, Business Development Director of Express LUCK Group
The direct operation of production facility of Express LUCK Group in Colombia enables responsive services offering in local market and also encourage ideal anchoring in Latin America. The strong local workforce supply and infrastructure are critical to secure the success over there.
Notes to Editor:
Express LUCK is a high-tech company with rapid expansion. Its main business focuses on smart cloud televisions, LCD TVs and commercial displays. Through Global Manufacturing Support and strategically set-up factories and Sales Offices in different continents in USA, Colombia, Mexico, Egypt and Hungary.  With integration from R&D, design, manufacture and sales; products are now exporting to over 60 countries in the world, including Europe, South America, North America Free Trade Area (NAFTA), Middle East & Africa and other major markets.